Welcome to Imaging Intelligence
This is the corporate site of Imaging Intelligence Ltd. Imaging Intelligence is a software company based in the UK producing software for the consumer market.
Our Products
We produce a software package that is a Personal Video Recorders or PVRs also referred to a DVR or Digital Video recorder.
A PVR that allows you to watch and record television on your computer.
Are you fed up missing your favourite TV programmes?
Wish you could be more in control of what you watch and when?
Wish you could rewind TV programmes and films like you can with DVDs?
Wish you could watch TV and surf the internet at the same time and watch 2 or more TV channels at once?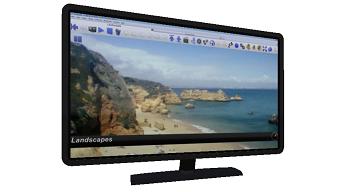 You can with Imaging PVR!
Imaging PVR is a Digital/Personal Video Recording software product for your PC + TV Tuner Card that is compatible with terrestrial and satellite software broadcasting. It is easy to use, intuitive and its many unique features enhance your entertainment experience.
It allows you to build up a library of your favourite TV programmes and films by recording, saving and categorising them.
You can record more than 7 channels at the same time!
It can save you money on DVDs as there are many movies broadcast on TV now and Imaging PVR will help you find them.
By allowing you to be more in control of what you watch and when you watch them can help with time management.
You can watch a TV programme and see a website page on the internet a the same time because the interface of Imaging PVR can be minimised.
You can watch 2 or more TV channels simultaneously on one screen.
These are just some of the many features of this fantastic software package!
Imaging PVR supports MPEG2 HD and H.264 High Definition (HD) on a fairly fast computer and will support Terrestrial HD when it comes to your area.
Download Imaging PVR (you need a TV Tuner Card)

---